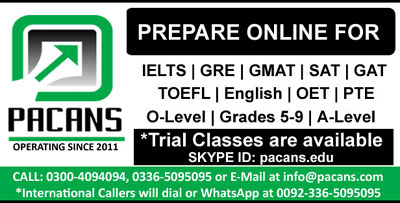 In order to understand the most important characteristics of a society first we need to define a criteria of characteristics, by only specifying we can adjure a true authentic statement. For example, the characteristics we are looking into, composes of social, economical, judicial and advancement of a country,
Now if we ascertain the social category of United States and take into consideration New York and DC Washington, we would realize the violent crime rate of Washington is 37.65 at the rate of 1000 whereas New York's crime rate is 6.39 in reference to the same rate and crime rate of Philadelphia is even less, so without such statistical data one can judge by the behavior of people that crime rate of New York would be higher, but such drastic discrepancy between the major cities in itself in reference to small states like Bel Air, where the crime is in the ratio of 1:10 how can one completely rely o attributes of major cities only to recognize the society behavior.
We might enjoy the famous skyscrapers in New York and raise our hands on the promptness of the topic of visiting New York as number one sanctioned in our bucket list because of its continuous progress in modernism, but how many of us really know that the world fairs organized by United States and the most major two arranged in New York downgraded its real estate and budget, as the only world fair till now successful had been held in Seattle, even the comparison of major cities in a country might deviate us from the original track and thus drawing an eminent result be only deduced as a hypothesis.
To judge a country by comparing two or four major cities of a country and formulating the contradictory results in anyway is not possible because the conclusions to such meticulous problems can not actuated as an mathematical problem it requires a lot of scrutinize effort and the question raised is if and if only major cities be only examined or smaller cities as well,since the law of no motor vehicles within a 100 square meter of Taj Mahal had been prohibited the air pollution of Agra City has been abated tremendously whereas New Delhi's air pollution even after the advent of great metro has increased over the years due to automobiles, but if we look at the historical city of Jaipur the air pollution has remained constant for last 20 years and Hyderabad gives us totally different statistics with two major air pollution hierarchies established in itself, in such a situation the computation and understanding of characteristics of society takes the euphemism approach.
Characteristics of a society crucially and importantly contains the social and cultural notion of a society, whereas on one hand we have Mexicans, Pakistanis and Americans living together in South side of United States of America, we have riots and demand for justice by blacks in Baltimore for the remorseful act of police officer against a black person. We have a notion of progressive acumen by adopting Modernist style from Architecture to Arts and utensils, a revolution of Specialists is emerging in the came city like London and Brussels as the sales of Specialist styled artifacts excelled than the paradigm of Modernism last week.
We are in fact in a dilemma of continuous fluctuation and variations in every aspect and thus by looking at only the major cities of a country does not succinct us to understand the characteristics of a society because the major cities in some cases are a grandiloquent statement whereas the truth may lay behind the walls, as Paris in times of Hitler, the truth behind "the Great Wall" was what actually tells the history of the city.