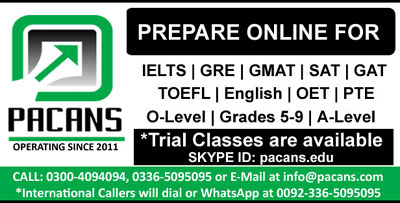 (1)
Introduction
On restoring old buildings, Government should invest less money, and it should invest more money for the development of new housing schemes, and new roads; therefore, I strongly agree to this opinion, as the development of new roads; moreover, new housing schemes can create new job opportunities for many candidates; furthermore, these development projects can also lead to the ease of transportation for many people.
Conclusion
Government should spend more money on new development projects, and I strongly agree to this point, as it will create many job opportunities, and it will also lead toward the ease of transportation.
(2)
Introduction
In some countries of the world, the rate of unemployment is so high that some of them have suggested that after completing primary school, children should stop their education, and learn some necessary skills in order to join the wokforce. Well, I strongly disagree to this point, on the basis of some reasons which include that after primary, secondary education is very important, as it will help the children to choose the profession of their interest; moreover, in today's world the competition is so fierce, and any type of skill has no worth,if you have no degree.
Conclusion
In today's world, the competition is so fierce. Although skills play an important role, they are worthless if you don't have any professional degree according to me. Therefore, its important for children to complete their education.
(3)
Introduction
In many parts of the world, some people think that by researching previous generations, and family history is good, while some people think that its better to focus on present , and future generations. Although both these approaches are good, I think researching family history is more important.
Conclusion
Inspite of the fact that focusing on present and future generations is important, its also important to focus on previous generations, as it tell us our important cultural, moral, and religious values.
(4)
Introduction
According to the experts, if older people do some exercise regularly they will be healthier, and happier. Nevertheless, most of the older people suffer from lack of fitness. Following is a brief description of causes of this situation, and its possible solution.
Conclusion
In my opinion, when job doing elderly people will find time for leisure activities like regular walk, or some light exercise, they will not suffer from lack of fitness. In addition to that when elderly parents will not be sent to old age home, and they live with their grandchildren they play with them, and it will alleviate their stress, and also contribute to their fitness.
(5)
Introduction
Nowadays, most of the people discard damaged items, rather than repairing them. This essay will discuss the reason for the occurrence of this change; furthermore, the effects of this variation in attitude.
Conclusion
In my opinion, the innovation with the development of new technology in home appliances like washing machines, televisions etc is changing people's attitude towards thowing away damaged items. Ultimately, people develop the bad habit of spending their money extravagantly, which lead to the disturbance of their budget, or a burden of debt.
(6)
Introduction
Some people think that learning the language, and culture of a country where you are living is necessary. In my opinion, its true, as most of the students studying abroad should know about the language, and culture of the country in which they are studying. Secondly, its also important for the people to learn the language, and culture of that country to which they are migrated permanently.
Conclusion
In my opinion, its essential for a person whether, he/she is a student, or an immigrant to learn the language, and culture of that country.
(7)
Introduction
Most of food items get transported from farms located thousands of miles away; therefore, some people believe that it would be better for economy, and environment that people only ate food from local farmers. In my opinion, the advantages of this outweigh the disadvantages, and it will be discussed in following paragraphs.
Conclusion
The ease of transportation, and less cost can make the food items easily available and affordable to every class of society. Moreover, food items like meat should be encouraged to buy from local farmers, as there is a high probability of its rotting. There are some special food items that are transported from thousands of miles, because of its rare quality, and taste. In my opinion, buying from local farmers should be encouraged due to cost effectiveness.
(8)
Introduction
In today's world, the qualities and skills required by people cannot be learned at university, or academic institutions, and I agree to this statement, as when a person go into professional his/her professional field, and after getting some experience will result into the development of innumerable skills in them. Moreover, there are some extra skills that students need to learn during their studies according to their professional degree.
Conclusion
In conclusion, the skills are developed in a person after getting some experience through working in their relevant field, and these skills cannot be learned during studying; moreover, students need to learn extra skills during studies for securing the job in future.
(9)
Introduction
Nowadays, business meetings and business training are taking place online, and in my opinion, the disadvantages outweigh the advantage. Firstly, there is so much disturbance, and distraction while doing work from home. Furthermore, sometime there is a network problem also during meeting. However, there is a benefit of working online, as you may have the facility to work from home, so you can join online meeting on time, as you don't have to travel from home to office.
Conclusion
In my opinion, disadvantages outweigh advantages. Since the problems like network error, disturbance and distraction while working at home may lead to the failure of these meetings.