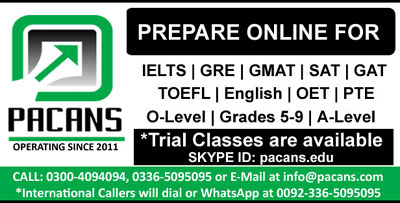 Q. The following appeared as part of a campaign to sell advertising time on a local radio station to local businesses:
"The Cumquat Café began advertising on our local radio station this year and was delighted to see its business increase by 10 percent over last year's totals. Their success shows you how you can use radio advertising to make your business more profitable."
Discuss how well reasoned the above argument is. You will have to consider the assumptions that underlie the writer's thinking. Describe alternative explanations or counterexamples that might weaken his or her conclusion. You must come up with evidence that would strengthen or refute the argument or identify what changes would make the argument more logically sound.
ANSWER:
The argument states that Cumquat Café began advertising on a local radio station this year which has caused its business to increase by 10 percent over last year's totals. This shows that radio advertising can be used to make businesses more successful.
Firstly, I agree to some extent with this argument. Radio advertising has caused a significant rise to Cumquat Café's business however this advertising strategy will not be effective in the long-run. Since there are far better methods of advertising than radio advertising. Moreover, Cumquat Café should not rely only on this type of advertising. They can promote their products on famous social networking websites such as Facebook, Twitter, Instagram and Pinterest through which more people will be aware and familiar about the company. Other forms of media used for advertising of products could be television, newspapers, banners and brochures. This would likely increase the sales and profits of the café. Cumquat Café should make adequate, attractive, attention-grasping, and simple ads which are easier for viewers to understand.
Secondly, Cumquat café should listen to the opinions of their customers in order to provide better and high quality products. By doing so, they would improve their services accordingly. They can also hire popular celebrities in their advertisements which would increase the revenues of the company. The company can conduct a temporary sales promotion campaign which offers free samples, price reductions and discount coupons for the brand therefore people will be interested and keen to buy their products. They should concentrate on producing distinct and unique products so that they have a powerful position in the market. By carrying out the mentioned strategies, Cumquat Café's business will increase immensely.
In conclusion, Cumquat Café should advertise their products through various sources of media not just radio advertising alone. They should produce competitive ads which are different and new for the viewers. The company can build a good position in the market by creating exclusive products that would make them diverse from the rest of the competitors. In addition, they should try to understand the requirements of their customers related to the products. This would ensure that the customers are satisfied and content with their services. By following and applying these methods, they are very much likely to increase their businesses in the near future.