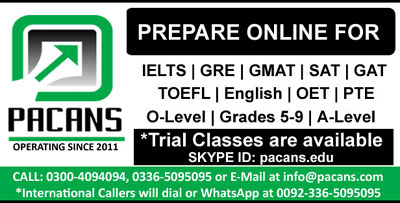 Health is wealth. Health is important for human life. Healthy man enjoys the life properly he takes the interest in activities of daily routine. Healthy man can do a job and earns the money for his family livelihood. But there is lot of health issues. An estimate millions of people die every year due to different type of problems. World organizations make the policy to prevent the health issues.
Firstly main cause of health issue is ecological system. In ecological system water is main cause of health problem. People are drinking toxic water because they have not sufficient resources of clean water. When they drink acidic water so it suffers them in multiple diseases, it effects on their stomach and lungs throat and other body parts. While after clean water, pollution also hazardous for human health it effects on the human in a danger way. The main cause of eye diseases and skin diseases and other multiple diseases is pollution. In our atmosphere there is huge density of carbon dioxide and other poisonous gases which suffer the persons in respiratory diseases.
Now a day people love to eat fast food items. Due to fast food items, their cloistral level increases, by increase the cloistral level they suffer in other serious diseases like diabetes, high blood pressure, anxiety and depression. Moreover the tendency of smoking is also increasing day by day, and especially in south tobacco is using very much, by using these couple of items people are suffering in cancer. Furthermore due to globalization and lack of cleanliness system numerous of viruses have spread in the south Asia and other poor country of world where cleanliness system is not good. Especially in my country thousands of people has died due to dengue virus in recent years.
Government should take responsibility to protect the environment and deliver the good ecological system to citizens. Government should take the steps to control the health issues, initially government should deliver the clean water to general public and make policies to make good ecological system. Government should spend revenue to construct the infrastructure of water sanitation for supply of pure water to general public and make a complete plan of protection the water sources (lake, stream, river) from industrial toxic waste. Because industrial waste is core reason of polluted the water. While government also make the strategies for prevention the air pollution because due to air pollution human are suffering in respiratory diseases. Government should also encourage the habit among people to save the environment. Health analyzers should also encourage the use of vegetables and avoid hygienic food so that the people remains save from the cloistral problems moreover doctors also participate in soling the health issues. They should develop the habit of exercise in general public because medical science has proved that a person who does exercise three times in a week he remains save from the depression, anxiety, blood pressure and diabetes.
So at the end I am summarizing this essay by this statement that there is number of health issues and their tendencies are also increasing day by day. So government should be prepare the complete road map to overcome on all issues by the help of medical specialists.