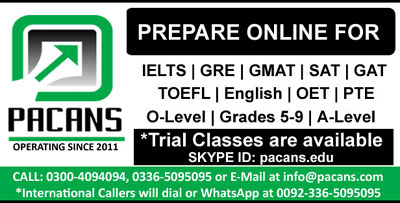 1.Agree/ Disagree:
Some people are of opinion that the key to sucess in business is to possess a unique product to sell. To what extend do you agree or disagree
Nowadays, it is a common perception, to be successful in business, one should produce unique or distintive product. Since its not possible for majority, I totally disagree with this stance. Core factors effecting success are marketing strategy for its advertisement, and promotion, attractive product packaging, and above all after sales services.
2. Both views:
Many people are happy that historical buildings are protected from being knocked down; whereas, other people would like to see them replaced by more usefil buildings such as houses and recreation facilities. Discuss both views.
People have different views either to keep or dimolish old buildings. Normally, its the responsibility of the state to ensure the safety of heritage by preserving historical infrastructure as it mirrors our ancestry, and culture as well as it preserves cultural identity. It attracts tourists from all world. Although, population growth is on rapid increase, some people think, new residential and liesure spots should be created by replacing them.
3. Advantages and Disadvantages:
Private care owners should be taxed highly and money invested in public transport in order to reduce congestion. What are the advantages and disadvantages of such a solution.
Each government has prime focus to improve transportation facilities and adopts different strategies to have minimum traffic. Likewise, by imposing heavy cess on vehicle purchase. Although it would increase govt revenue which can be invested for pulic transports, widing roads, and traffic laws enforcement, it would have adverse effect on buying power of middle/lower class person.Also, a drastic drop of sales in automobile industry which would result in unemployment of thousand of people.
4.Hybrid:
Obesity in children is greatly increasing and this could lead to health problems for them later in life, as well as health care cost. Why do you think so many children are obese and what could be done to solve this problem.
Nowadays, Being overweight is common issue of youngsters too. Fatness causes severe diseases like diabetes, high blood pressure, and heart problems too. Lifestyle changes are causing fatness. For instance, abnormal eating patterns with unhealthy food choices, lack of outdoor and physical activities, undue educational stress effecting mental health. These issues can be controlled by healty eating patterns,by being physical activities and by taking care of mental health.