Essays Categories
argument essay Apogee Company case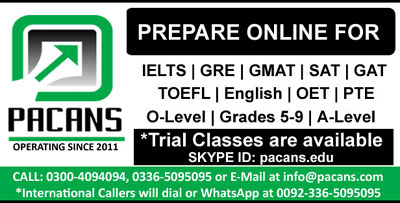 The argument asserts that decentralization has reduced the profits for companies. It used the example of Apogee Company that it used to be more profitable when it was centralized. But now since it is decentralized, costs are higher hence lowering profits. May claim have some right points but it alleges decentralization solely which might not be correct. There may be much more reasons which could cause reduction in profits. If this claim was true then banks, multinational restaurants and chains would not have been able to grow. The burgeoning company demands decentralization. It cannot perform all of its tasks under a roof especially when it grows internationally. Therefore, I disagree with the statement.
The world is a global village now. It is not a myth anymore to be in touch with the people in other countries. The technology has developed so much that supervision of the branches in other cities is not a big deal. Decentralization is the need of time. We have some big names for instance. McDonalds' is basically an American brand but now it has branches all over the world with same taste and quality. If decentralization was the only issue how it would have been possible for McDonalds to be so much popular and growing. There might be some quality issues with the Apogee Company which are the reasons to decrease the profitability.
The control on the company finance to avoid the frauds in the companies is also served by the technology now a days. The softwares being used by some banks centralize the record of transactions and there is no possibility for the employees to misplace cash or make any fraudulent transaction. Each customer has record of their transactions so they can claim and claims can easily be traced by the help of software or records in the bank. The Apogee Company might be lagging behind due to selfishness of employees and poor supervision which are increasing the costs. Such activities can be brought in control. The banks are the place where most of the monetary transactions take place. If they can control such activities and be profitable even after so many franchises why can't Apogee Company grow with decentralization?
Losing customers is one of the prime causes of decreasing profits. Customer satisfaction can bring more and more customers as a result of good word of mouth. Samsung claims itself as the number one company for the smart phones and its claim is correct. That is because their customers are satisfied with the quality and services. They have customer care centers and help lines all over the world which helps the company to retain the customers. Apogee Company might be in need to increase the customer satisfaction to retain their profits.
In the nutshell decrease in earnings can be due to fraudulent activities , customer dissatisfaction and many other factors. Decentralization only cannot decrease the profit. In fact it is the best method to grow and compete in this era of globalization and technology. Better control on decentralization leads to profits beyond limits.
Review this Essay
You must be Logged In to post an Review.
Not a member yet? Sign Up Now »
Sign Up
Get all of your Essays reviewed now!
Member Log In
Star Points Scale
Earn points for Posting and Reviewing Essays!

[

1 - 25

]

[

26 - 50

]

[

51 - 500

]

[

501 - 5000

]

[

5001 - 25000

]

[

25001+

]