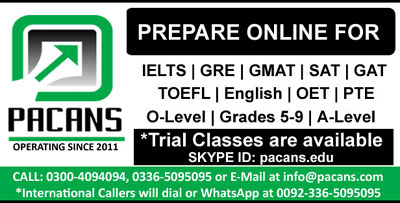 Respected Sir or Madam,
I am a regular reader of your magazine, and I appreciate the content you are providing for your readers. I regret to inform you that in your latest edition of magazine, in an article, "International travel" wrong information was published regarding my town, it specifically stated, "Dine-in restaurants are nowhere to be found in Lahore DHA, whereas there are many street food outlets that one can enjoy". This is misleading information, it is not true. There are plenty of dine-in restaurants in DHA. It is actually known for dining restaurants like steakhouse, chinese restaurant, WOK, etc. There is a whole street that is dedicated for dine-in restaurants, and they meet the level of international restaurants.
Although your magazine had great responsibility to publish reality, it failed to do so. As you have enormous following of 6000 youngster, and they solely rely on your ratting of a place in order to try it. Moreover, if you continue to publish manipulated information your readers will stop searching for such restaurants, as a result negatively affecting and closing down many restaurants. Thus, making a number of people job deprived.
You should refrain from publishing wrong information in future. Rectify the information in the article, and republish it with an apology letter, so that your readers would know that you have a strict policy regarding unethical and wrong content. Moreover, let them know this incorrect information was published by mistake.
I hope you will take action accordingly on this urgent matter.
Regards,
Tehreem zahid