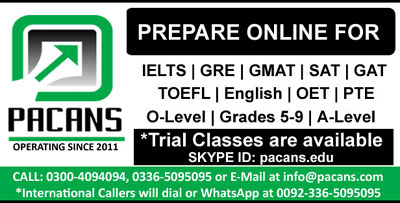 Nowadays, it is the era of internet. Everything from shopping teaching and banking is being done online. With this rapid increase in online shopping specially, I firmly believe and agree that all the brands will close their outlets, and move their businesses online. There are a number of reasons that influence growth in online buying and selling, most prominent ones being, how online shopping is facilitating the customer, and how no amount of time is being wasted while doing online shopping.
Firstly, majority of people do not feel the need to go out in order to but their desired product, they can purchase it while sitting at home by clicking on add to cart. People prefer online shopping as they do not have to go through all the hassle of getting ready to go for shopping. It is convenient as they can purchase their required product at home. Furthermore, online shopping facilitates them by making shopping hassle-free, and buy letting the customer buy the product from the comfort of their homes. For instance, the other day I wanted to buy a gift for my mother's birthday. Neither did I feel like driving, nor did I want to go out while my mother was still in my house. I ordered a beautiful set of earrings for her online. Thus, they got delivered on her birthday, and she was extremely happy, and surprised to receive her present. Therefore, I was a satisfied customer who preferred online shopping.
Secondly, online shopping saves time. One only has to type the desired product name on the search bar in order to find it. Whereas, while shopping in a shop, one has to drag a cart with him or her, and go through a number of shelves of product wasting time in order to find the one product that is required. For instance, my cousin went to a shop to purchase a speaker for his television, after a lot of search, he was unable to find the one he desired. He went home, and searched for the same product online and found it within seconds. Thus, he purchased it.
To conclude, shopping online is no longer a trend, it is a necessity as life is getting busier. People prefer to be facilitated by buying products while being in their homes, and not wasting time to get out for shopping. Thus, I agree with the statement that there is no future for outlets and shopping centers as more and more people are buying things online.